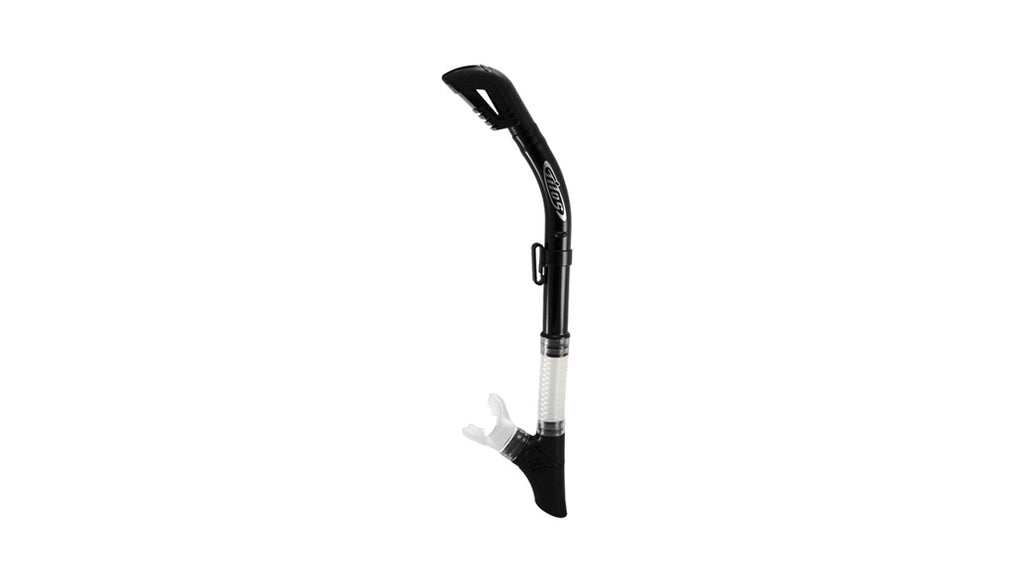 S560+Whistle+Mouth PC+Clamshell
---
Designed to provide completely dry breathing for both divers and snorkelers.
Prompt clearing through bottom drain valve.
Adjustable mask strap retaining clip.
Crystal silicone mouthpiece.
Comes with S.O.S. Whistle Snorkel Housing.
Put your mind at ease with the tilos S.O.S. Snorkel Safe Set!  It comes with the Totally Dry Snorkel as well as an additional S.O.S. Whistle Snorkel Housing that attaches an inconspicuous whistle to the snorkel housing; so that with a simple twist of the snorkel, the diver could blow the whistle to call for attention.  the housing is easily replaceable with any other Tilos snorkels and is a must have for the conscientious diver or snorkeler.  Now you can pay more attention to the Big Blue.
---
Share this Product